JADE - Overall Concept
Since 1990, the Chinese University of Hong Kong (CUHK) Diabetes Care and Research Group has engaged in a series of epidemiological studies and translational research programs showing the marked benefits of integrated management on clinical outcomes in people with diabetes.
These programs place particular emphasis on risk stratification, adherence to evidence-based protocol and patient empowerment. Using a 8000-patient registry established since 1995, the CUHK has also developed and validated a series of risk equations to identify high risk subjects for intensified management.
The JADE Program uses state-of-the-art information technology to create a virtual platform to facilitate both health care providers and people with diabetes to adhere to evidenced-based protocol for diabetes management, using a multidisciplinary approach.
The unique feature of the JADE Program is the incorporation of the CUHK Risk Equations to help clinicians stratify patients into different risk categories to make the most appropriate clinical decisions in terms of follow up intervals, treatment strategies, drug choices, counselling and assessment procedures.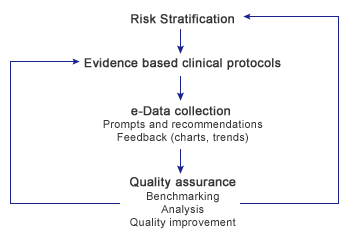 This wealth of information can be stored, managed and analysed for benchmarking, continuous quality improvement, education and research purposes.
The JADE Program also aims to animate these risk profiles using charts, diagrams and trend lines to help people with diabetes make informed choices and change behaviors to improve self care.
For more information on this research project please refer to the clinicaltrials.gov website below:
http://clinicaltrials.gov/ct2/show/NCT01631084?term=JADE+DIAMOND&rank=1